Cumbria force due to name new chief constable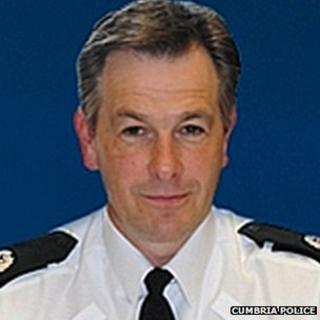 Cumbria's current deputy chief constable, Jerry Graham, is expected to be confirmed as the force's senior officer next month.
Former chief constable Craig Mackey left the force in January 2012 to take up a role in the Metropolitan Police.
Stuart Hyde then took charge, but was suspended later in the year over complaints about his management style.
Cumbria's police and crime commissioner Richard Rhodes has named Mr Graham as his preferred choice for the top job.
Cumbria's Police and Crime Panel is expected to confirm the appointment at a meeting on 9 May.
Mr Graham began his career in 1985 with the Lancashire force, before moving to Cumbria as assistant chief constable in 2009.
He was Gold Commander during the 2009 floods and the Derrick Bird shootings a year later.