WWII bomb found at Cockermouth auction house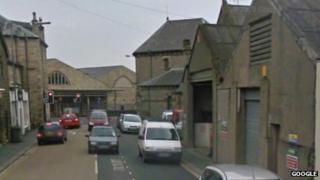 An auction house was evacuated and part of a Cumbria town centre cordoned off following the discovery of an unexploded mortar bomb.
Staff at Mitchells in Cockermouth found the "ordnance relic" in a box of house clearance contents.
Police closed off the area and an army bomb disposal team arrived from Catterick Garrison.
The ordnance was later found to be a training round left over from World War Two, rather than live ammunition.
The area has now fully reopened.