The Lake District Park Authority faces £350,000 cuts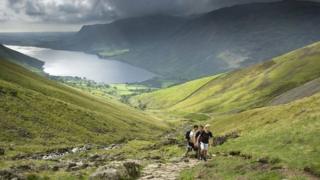 The authority which oversees the Lake District national park must cut its budget by £350,000, it has revealed.
Last year the authority spent just under £11m and this financial year the budget will be set at just over £10.6m, finance director Kerry Powell said.
The Lake District National Park Authority (LDNP) controls planning regulations, runs visitors' centres and maintains landscapes.
Ms Powell said government grants now only made up half of the budget.
The rest of the authority's budget comes from charges for applying for planning permission and car parking fees and Ms Powell said a more "commercial approach" was needed.