Sellafield controlled shutdown investigation under way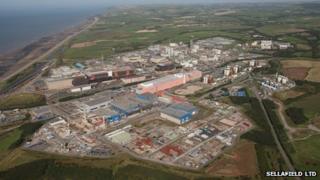 An investigation has begun at Sellafield in Cumbria after one of the site's reprocessing plants underwent a controlled shutdown.
Sellafield Limited says the Magnox plant was closed down on 23 February because of what it calls an "anomaly in the chemical process".
The Magnox plant deals with fuel from Britain's early nuclear reactors.
An initial probe suggested the problem was caused by a blockage of a chemical agent in part of the system.
Sellafield bosses confirmed there was no risk to workers or the public.
Two investigations into other incidents on the site are ongoing, they said.