Cumbria Police pays out thousands of pounds over lost property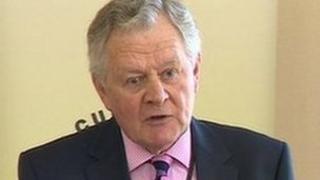 Cumbria Police paid out between £3,000 and £6,000 last year to compensate people for property it seized and then lost or damaged.
A meeting with the police and crime commissioner (PCC) Richard Rhodes, was told the force has not set any rules for dealing with seized property.
A report by the PCC's executive warned "in extreme cases, lack of care with these items has the potential to affect trial evidence".
The force may start barcoding items.
The report concluded the force does not have a property handling policy and its main storage capacities are stretched.
Mr Rhodes told BBC Radio Cumbria: "It's a relatively small amount in the overall scheme of things, but it's one of those things which it's necessary to ensure operates efficiently in order to inspire public confidence."
Martin Plummer, of the Cumbria Police Federation, the organisation that represents officers, fears its members' integrity could be called into question.
He said: "What we need to look at, which we are doing with the force, is to ensure we have appropriate policy and protocol in place [so] that at no stage is the integrity of any officer is brought to task.
"What concerns us is that we have a situation in place where there is no specific policy in relation to the property side.
"That could leave officers' integrity in question, it could lead to compromise of investigations and that concerns us."