Keswick man convicted of 16 arson attacks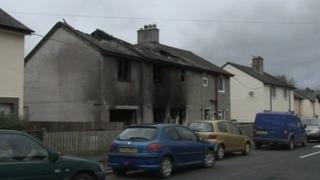 A man who conducted a "campaign of fires" around a Cumbrian town has been convicted of 16 counts of arson.
John Brown, 48, targeted two houses, a pub, cars, caravans and bins in Keswick between March 2011 and January 2013.
Brown, of Windebrowe Avenue, pleaded not guilty, but was convicted at Carlisle Crown Court of 10 arson charges and six of arson being reckless as to whether life was endangered.
He was remanded in custody and will be sentenced on 27 March.
The prosecution said Brown even claimed he was helping people escape the fires, when in fact he had started them.
John Dilworth, prosecuting, added: "Insofar as he was present at the scene of the fires he characterised himself as some sort of a hero, and maybe intervening to assist.
"In actual fact our case theory is that he was there because he was responsible."