Cumbria Police to appoint permanent chief constable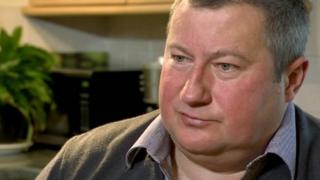 Cumbria Police is searching for a new permanent chief constable after being without one for two years.
Former Chief Constable Craig Mackey left the force in January 2012 to take up a role in the Metropolitan Police.
Stuart Hyde temporarily took charge before being suspended in September 2012 over complaints about his management style.
Cumbria's Police and Crime Commissioner (PCC) Richard Rhodes said the role will have "some challenges" but is "vital".
Deputy Chief Constable Bernard Lawson, from Merseyside Police, took over Mr Hyde's role as temporary chief constable in 2012, but is to retire in the summer.
The new permanent chief constable is expected to be in post from August, Mr Rhodes said.
"I am pleased to be starting the search for a permanent new chief constable for Cumbria and welcome applications from across the police service," he added.
"The role of chief constable is incredibly important and it is vital that the successful candidate has the correct skills to maintain the good performance that the constabulary has become recognised for over the years."
The Independent Police Complaints Commission cleared Mr Hyde of the allegations in October 2012, but an investigation by South Wales Police continued.
That second inquiry found no evidence of misconduct but made recommendations covering breaches of guidelines on using the force credit card, overseas trips, social media and recording gifts and hospitality.
Mr Hyde, who had a 30-year police career, was then suspended again from his job by Mr Rhodes, who was unhappy with the report's findings.
He returned to work, with the PCC's approval, as deputy chief constable for a few months in 2013 but then retired in December.
Temporary Chief Constable Bernard Lawson said: "In September 2012, I was asked specifically to lead Cumbria Constabulary through a particularly unusual period. That task is now drawing to a close.
"I have now made a personal decision to retire in 2014 and allow a new chief constable to commit themselves to the long-term future of this great constabulary."