Feedback sought on Ambleside student accommodation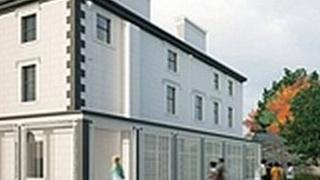 University chiefs are exploring how student accommodation can be provided at a once-mothballed Cumbrian campus.
The University of Cumbria reopened its Ambleside site in September, three years after it shut because of financial difficulties.
It is now upgrading the site and expects about 370 students to return to the campus over the next two years.
A public exhibition will be held on Friday and Saturday to explore the options for accommodation.
University chief operating officer Janet Whitworth said: "We have continued to listen to our staff and stakeholders throughout the redevelopment process, and adjusted plans to incorporate feedback received from all other consultation exercises.
"We will do the same for the student accommodation consultation as understanding ongoing views, particularly of those living in the local area, is extremely important to us to ensure any future development has positive outcomes for both community and our students."