Future of World Owl Trust at Muncaster in doubt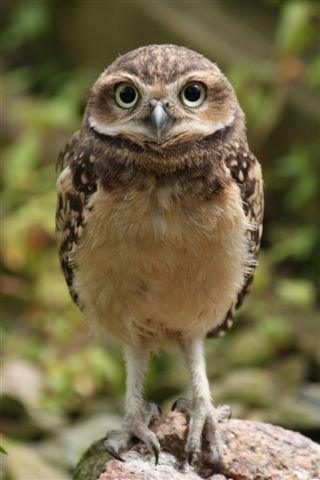 The future of a west Cumbrian tourist attraction has been thrown into doubt.
The World Owl Trust, which has more than 200 birds within the gardens of Muncaster Castle, claims it has been given notice to leave by the estate's management.
Founder Tony Warburton said he has received a document instructing the group to be gone by May 2015.
But estate managers said they are simply looking to replace the existing agreement which runs until 2046.
'Incredible blow'
Mr Warburton, who was appointed an MBE for services to owl conservation, said: "We are completely shocked by what has occurred.
"It's an incredible blow because [we have] around 200 owls to find a home for."
He revealed the trust - a registered charity - currently receives a percentage of the admission charge paid by visitors to Muncaster.
And he fears new terms and conditions could make his operation financially unviable.
Mr Warburton added: "Even if they say 'you can stay but you'll have to pay rent' we would have to go because we couldn't afford that."
Review
But Peter Frost-Pennington, director of Muncaster Visitor Management Limited, denied the trust has been ordered to leave.
He said: "Which tourist attraction can say now what things are going to be like in two years' time let alone 10 years' time or 40 years' time?
"We need to make sure that every part of the attraction is operating effectively. As part of this we are reviewing the way the owl centre is run.
"We would like to discuss [this] with the World Owl Trust and other organisations."
The centre has around 50 species and has been based on the site for 26 years.
Muncaster castle attracts between 60,000 and 80,000 visitors annually.