Bitcoin tuition fee payment at Cumbria University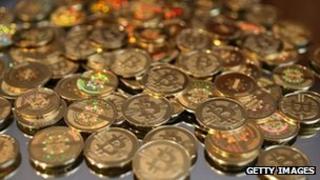 Cumbria University is to allow some students to pay their tuition fees with the digital currency, Bitcoin.
Those attending two new courses examining the role of complementary currencies, run by the Institute for Leadership and Sustainability (IFLAS), will be permitted to use the units.
The University said it hoped that the acceptance of Bitcoins on these courses would lead to "learning by doing".
A system for processing the payments is already operational.
Cumbria is thought to be the first public university in the world to accept the currency, although a private one in Cyprus announced last year that it would do so.
The two courses are the Postgraduate Certificate in Sustainable Leadership, which will be taught from its Lake District campus, and Certificate of Achievement in Sustainable Exchange, taught at its London campus.
'Financial freedom'
Professor Jem Bendell, from IFLAS, said: "We believe in learning by doing, and so to help inform our courses on complementary currencies, we are trialling the acceptance of them.
"Some support Bitcoin due to its speed and cost, others due the new era of financial freedom it could enable.
"Some are concerned about it and how it will affect economies and society, while others think that what comes next will be even more important.
"We think it is essential to become better informed and analyse it from many different perspectives."