Ramsey Unit staff shortage 'did not cause' patient fall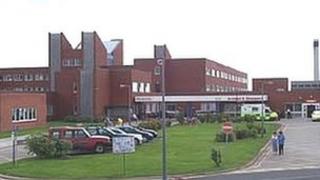 An coroner has ruled nothing could have been done to prevent the fatal fall of a patient at an under-fire dementia care unit in Barrow.
David Mole, who was 84 and from Haverigg in the south-west of Cumbria, died in July last year.
He had suffered a broken hip in a fall at the Ramsey Unit in the grounds of Furness General Hospital.
Last month the Care Quality Commission (CQC) served two warning notices to the unit over "chronic staff shortages".
South Cumbria coroner Ian Smith acknowledged there were concerns about staffing at the unit at the time of Mr Mole's fall but said: "Staffing levels were not what caused David Mole to fall."
Staffing had also not impacted on the two-week wait for Mr Mole's risk of falling to be assessed, the hearing at Barrow Town Hall was told.
Mr Mole's son and daughter said they welcomed the findings.
Mr Smith concluded Mr Mole's death had been accidental, with a background of chronic medical conditions.
The CQC had criticised the unit after inspectors found elderly patients were left for hours without food and said some therapeutic facilities were rarely used.