Roger Bainbridge: Family faces 'difficult' Christmas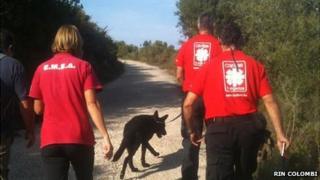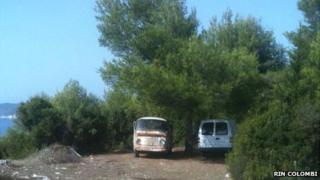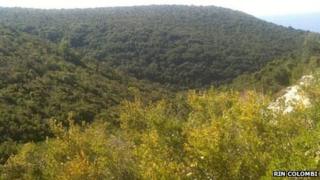 The son of a Kendal man who went missing on a Greek island says Christmas will be hard without knowing what has happened to his father.
Roger Bainbridge was last seen on Antipaxos on 30 September, while he was on a day trip during a holiday at his sister's home on nearby Paxos.
Extensive searches of the 2 sq mile (5 sq km) island have failed to uncover any trace of the 67-year-old.
Iain Bainbridge said: "Not knowing what happened is unbearable."
He described it as the "worst of both worlds".
"There is still hope, but also no closure," he said.
"Realistically, the chances of a positive outcome are quite slim at this stage, but any news would be better than no news."
He praised the efforts of the various searchers, which included a Cumbrian man who travelled out to help, and a Hungarian team with a trained search and rescue dog.
The island is small, but the interior is covered with thick undergrowth. There are dozens of footpaths, but many lead to dead ends.
Family 'baffled'
Mr Bainbridge, who was wearing walking shoes and carrying a rucksack and a bottle of water, was last spotted on a track by some walkers.
Iain Bainbridge said the family was "baffled".
"My instinct was that dad planned to go for a walk for a few hours.
"But there's no way he would have deliberately decided to go through that terrain. He would have stuck to paths.
"He's been in the same office job for 40 years, he's been married for 42, everything about him was predictability and stability.
"Since he retired he's been doing a lot of walking in the Lake District, but he's not a risk-taker at all.
"His idea of risk would have been sending a Christmas card without a full postcode."
He said that friends had rallied round, as had members of his local church, but he was not looking forward to Christmas.
"We're not big on the razzmatazz and jollity," he said.
"It's the real meaning of Christmas that's important to us, and it's not going to be easy."