Pirelli oven death: George Falder 'had entered machine before'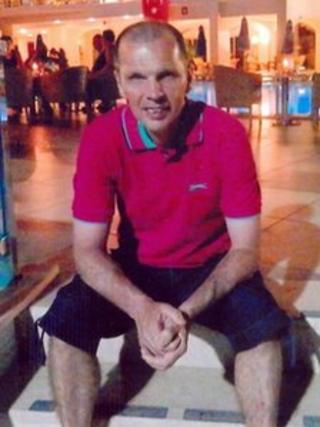 A man who died inside an industrial steam oven had been seen entering it on previous occasions, an inquest heard.
The body of George Falder, 48, was found in the autoclave at the Pirelli factory in Carlisle, in September 2012.
Colleague Stephen Stedman told the hearing he had seen Mr Falder go inside four or five times.
Mr Falder would learn about machines and try to fix them himself. The autoclave sometimes had problems with drainage, Mr Stedman told the hearing.
The autoclave, which reaches temperatures of 145C (293F), is used to harden rubber-coated rings - known as beads - that are then used to strengthen tyres.
'No suicidal thoughts'
Fellow colleague Michael Hodgson said he had also seen Mr Falder step into the oven to tidy up items which had fallen in.
He said: "The first thing I thought was he must have gone in to pick some beads up."
Mr Hodgson said Mr Falder was "hard working" and would often tidy up.
He told the inquest, he had only ever put one foot into the oven, on occasions when he had to remove racks.
Another worker, David Beck, told the inquest he had also taken a few steps inside to retrieve beads.
He said he had never seen anyone else do so and had only gone inside two or three times, over a four-year period.
Mr Falder's body was found about three quarters of the way along the length of the 17.5ft (about 5.3 m) cylindrical steel oven.
Mr Beck said he had never taken more than a couple of steps into the machine as a hook was used to reach fallen debris.
He said: "There was never any need to go to the back if you had a hook."
Mr Beck said Mr Falder had never expressed any suicidal thoughts to him.
The inquest continues.