Workington River Derwent erosion work complete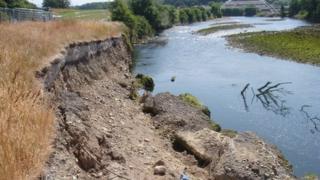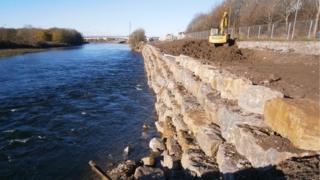 Work on a £500,000 scheme to protect land in Workington from riverbank erosion has been completed.
Cumbria County Council carried out work to strengthen a 330ft (100m) section of the north bank of the River Derwent close to the A596 Northside Road.
About 3,000 tonnes of limestone blocks were placed 20ft (6m) high to shore up the riverbank, the council said.
A spokesman for the council said it was "vital" to carry out the work to protect the highway from erosion.
The project was completed in 20 weeks, the council said.