Arrests after Maryport woman takes 'bad valium' tablets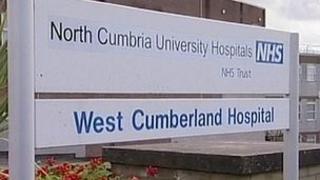 Three people have been arrested after a Cumbrian woman was taken to hospital after taking what police have described as "bad valium" tablets.
The 28-year-old woman, from Maryport, was taken to the West Cumberland Hospital in Whitehaven and is said to be in a stable condition.
Two men aged 42 and 29, and a woman, 32, are being questioned.
Cumbria Police believe the drugs are small blue-coloured pills being sold by street dealers as valium or "blues".
A force spokeswoman said a "significant number" of the drugs had been seized, but that more may still be in circulation.