Liam Hughes of Ulverston jailed for 'violent' sex attack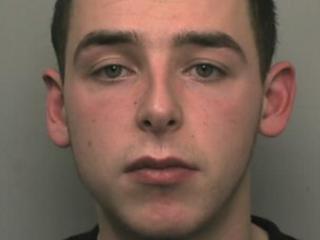 A Cumbrian man has been jailed for 11 years after admitting a "violent" sex attack on a woman in her own home.
Liam Hughes got into his 55-year-old victim's home through an unlocked door and was attacking her when he was interrupted by her son and fled.
The 20-year-old from Ulverston had previously denied sexual assault but changed his plea at Preston Crown Court.
Cumbria Police welcomed the sentence and praised the victim's "strength."
The hearing was told that after Hughes fled the scene he was arrested at a nearby house.
Det Con Mark Bowness, of Cumbria Police, said: "The sexual offence committed by Hughes was violent, and the distress caused was heightened as it happened in the woman's own home."