Cumbria's dangerous A66 drivers targeted by police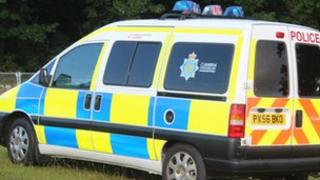 Dangerous drivers on a stretch of a major route in Cumbria, are being targeted by police.
Since 2010, there have been 83 accidents involving death or serious injury on the A66, east of Penrith to the border with County Durham.
Unmarked vehicles will be operating in the Appleby and Brough areas, along with patrol cars and safety cameras.
Cumbria Police said it hoped the "invisible deterrent" would improve safety for all road users.
Ch Insp Kevin Greenhow said: "We understand the value of a visible deterrent, and know that this achieves some compliance.
"However, we are also told this is short-lived and many motorists behave very differently as soon as the police are out of sight.
"We clearly cannot have a police patrol around every corner and over every hill.
"By using unmarked patrols and telling the public that it is our intention to do so, we hope to achieve a greater degree of safe driving by nature of an invisible deterrent."