Roger Bainbridge search: Cumbria officers visit Antipaxos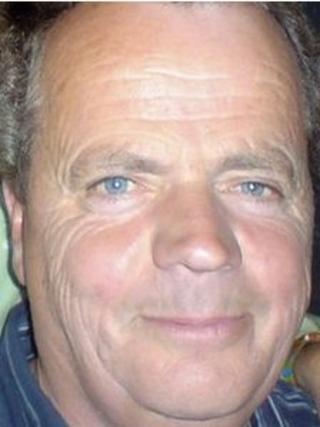 Two police officers from the Cumbria force are to travel to Greece to assist in the search for a missing Kendal man.
Roger Bainbridge, 67, has not been seen since he left his sister's home on Paxos for a day trip to nearby Antipaxos on 30 September.
Following his disappearance police and locals searched the two-square-mile (5 sq km) island a number of times.
His family praised the Greek police, but said a British officer would provide a "fresh perspective".
Iain Bainbridge, his son, said: "We are very encouraged. It will give added impetus to the inquiry.
"I think people on the ground in Greece are racking their brains as to where to go next."
'Unlikely explanations'
He described his father's disappearance as "an absolute mystery".
"There's been no sign of him whatsoever," he said.
"None of the likely explanations add up, nor do any of the unlikely ones.
"There's been a huge amount of work done, we don't want to underestimate it, but there's still no news.
"It will be great to have a senior officer from here go out to try to provide a fresh perspective."
Cumbria Police said in a statement: "Two officers are making arrangements to leave for Greece as soon as possible and will be providing assistance to the authorities in Greece while supporting Mr Bainbridge's family."