Cumbrian coastal scheme visitor centre opened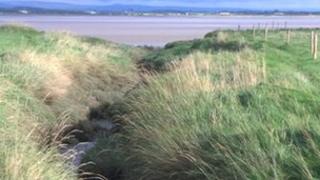 A visitor centre which is part of a £2m restoration scheme on the Cumbrian coast has been opened.
The Solway Wetlands Landscape Partnership Scheme was formed to help conserve heritage in the North West.
Now, the Solway Wetlands Centre has been opened at RSPB Campfield Marsh, providing a place for people to learn more about the Solway Plain.
The centre also houses an education room and volunteer space.