Kendal man Roger Bainbridge missing on Antipaxos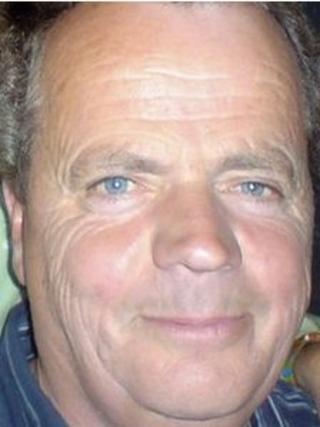 A Kendal man has gone missing while on holiday on a tiny Greek island.
Roger Bainbridge has not been seen since taking a day-trip boat for Antipaxos, which has an area of 2 sq miles (5 sq km), on Thursday.
The 67-year-old had been staying at his sister's holiday home on the larger neighbouring island of Paxos.
His son Iain said police searches aided by local people had been carried out and he was baffled by the disappearance.
A helicopter search of the island also failed to find any trace of Mr Bainbridge.
His son said the family feared he may have fallen and could be lying injured in a sheltered, wooded area or olive grove.
'Can't understand'
He added that his father, a keen swimmer, had visited the island area at least six times.
"There has been a lot of effort from local people to try and find him and we are very grateful," he said.
"People have been snorkelling to see if there is any sign of him in the sea.
"They have also been on foot patrol, but obviously it is a very small island so we just can't understand what is going on at all."
Antipaxos lies the Ionian Sea to the south of Paxos and Corfu, around 15 miles (24km) off Greece's north west coast.
A Foreign and Commonwealth Office spokesman confirmed that "a British national is missing on an island near Corfu and we are providing consular assistance".