Lake District Summer Music festival facing cash crisis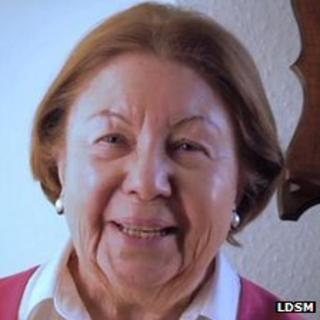 An annual Cumbrian music festival has revealed a £150,000 shortfall as it prepares to celebrate its 30th year.
The Lake District Summer Music (LDSM) festival plays host to an array of classical performers over a two-week period, utilising more than 15 venues.
But plans for the event's 2014 anniversary year have been dealt a blow after the withdrawal of funding from Arts Council England.
Founder Renna Kellaway said she would fight to keep the festival alive.
As part of the festival, LDSM also runs a summer school attended by promising young musicians from around the world.
The event, which attracts more than 6,000 people, contributes about £1.8m to the local economy, according to the British Arts Festivals Association.
'Triumphant festival'
Ms Kellaway, a renowned classical pianist, was made an MBE in 2009 for her services to music and founded the festival in 1985.
She said the festival covered a variety of music, ranging from chamber, to opera and up to modern-day composers.
"We have had a triumphant festival this year, but like many other arts organisations, are now struggling with funding," she said.
"We estimate that the £150,000 is a ballpark figure which we need to mount the festival with complete confidence.
"We will now have to go out and raise funds beyond what the box office may bring us. The box off will not cover the running costs of the organisation.
"We know what our limits are, but I would not after 29 years of fostering this from the beginning, like to see it just close down.
"We will fight and are determined to continue."