Lake District death prompts swimming warning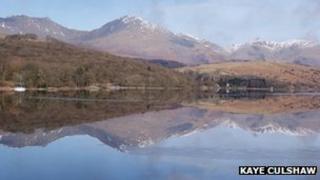 A warning about the dangers of swimming in reservoirs, rivers and lakes has been issued by Cumbria's Fire and Rescue Service (CFRS).
The warning comes after 21-year-old Matthew Joseph died in hospital after getting into difficulties while swimming in the Lake District.
The CFRS said lakes and rivers hold dangers such as uneven depths and sudden decreases in temperature.
It added even strong swimmers can get quickly into difficulties.
Cumbria's deputy chief fire officer, Ian Cartwright, said: "Cooling off by going for an outdoor swim might seem appealing but as we've already seen it can have tragic consequences."
Advice from the service included; to swim in a supervised swimming pool, warn children of risks, not to swim after drinking alcohol and never to swim alone.