Failing Furness Academy gets interim head Des Herlihy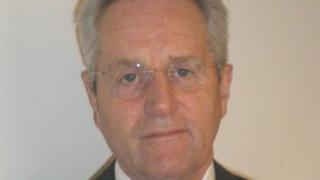 A temporary head teacher has been appointed at a Cumbria academy which failed its Ofsted inspection.
Des Herlihy has been brought out of retirement to run Barrow's Furness Academy after principal Doug Blackledge was suspended.
The academy replaced three schools, two of which were failing, in 2009 but has since struggled, coming near the bottom of the county's GCSE results tables.
Governors said Mr Herlihy, of Oldham, was a "good match" for the academy.
They also said Mr Blackledge would stay off work until the Ofsted report has been assessed.
Mr Blackledge was suspended a week ago and academy governors appointed education consultants, Northern Education, to find a temporary replacement.
Mr Herlihy recently retired from Royton and Compton School, a science college, in Oldham.
Ted Creighton, chairman of the Furness Academy governors, said: "Des has 35 years of experience, largely gained in urban schools, and his vision and leadership qualities will be an asset to us at Furness Academy.
"After some 16 years, he has recently retired from a specialist science college, which has 1,170 pupils so his background could not be a better match for our requirements."