Fine for death of Thomas Phizacklea crushed by tractor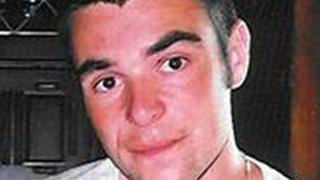 A farm owner has been fined after an employee was crushed to death under a tractor with a faulty handbrake.
Thomas Phizacklea, 34, died under the wheel of the vehicle at Aurora Park Farm in Scales, Ulverston in July 2009.
Farm co-owner Stuart Webster admitting a health and safety breach by failing to ensure the tractor was in good working order and was fined £20,000.
The father-of-four's body was found between the 27-year-old vehicle's wheel and a mound of earth.
The Health and Safety Executive (HSE) brought the prosecution.
The hearing at Barrow Crown Court heard that Mr Phizacklea should have switched off the engine and put on the handbrake when he got out to walk around the vehicle.
But instead, he left the tractor in neutral and did not apply the handbrake because it was not working. The hearing also heard that the vehicle was in a poor condition and there were problems starting the engine.
'Legal duty'
Webster, 49, of Main Street, Greenodd, was also ordered to pay £29,184 in costs.
Mr Phizacklea's widow, Laura, 31, said: "He was a kind and gentle man with a soft nature.
"People deserve to be kept safe and looked after when they go to work but Tom wasn't. He needed the job to care for me and the children but it cost him his life."
HSE Insp Peter Hamer said: "Mr Phizacklea's death could and should have been prevented.
"It should have been standard practice to apply the handbrake and switch off the engine before getting out of vehicles. However, it wasn't possible for Mr Phizacklea to do this as the handbrake on the tractor wasn't working and it struggled to restart.
"Stuart Webster had a legal duty to ensure work could be carried out safely on his farm. He should have either kept up with the maintenance of the tractor, or taken it out of use altogether."