Tribute to Cumbria crash driver Billy Parker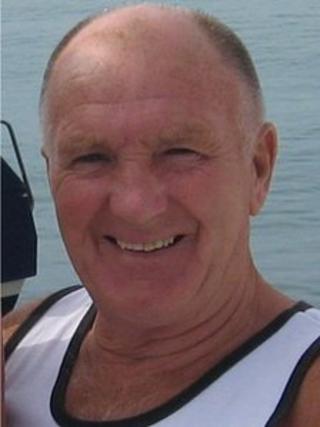 A 74-year-old man who died when his car hit a wall in Cumbria had been looking forward to the birth of his first great-grandchild.
William Edward Parker died when his car hit a stone wall off the B5306 in Distington on Monday.
He had served in the Army before becoming a miner and later was involved in setting up cycle routes around Cumbria.
His family said he was "treasured" and described him as their "rock".
Mr Parker, of Loop Road, Distington, was known as Billy by his family and Fez to his friends.
He and his wife Mavis had been married for nearly 52 years and had four children and 10 grandchildren. His first great-grandchild is due in a few months' time.
A family spokesperson said: "Billy was born in Lowca and started his working life in the Army.
"After leaving the Army he became a miner, working in both Whitehaven and Mansfield. He spent almost 27 years working at Haig Pit in Whitehaven where he finished off as an overman prior to its closure.
"He then worked for the Groundwork trust, making and managing the cycle ways around West Cumbria that we enjoy today."
His family said he was well-known around the area and had a big circle of friends who were "absolutely devastated" by his sudden death.
They also thanked the man who helped at the scene of the accident and stayed with Mr Parker.