Walney Island wind farm project creates 30 jobs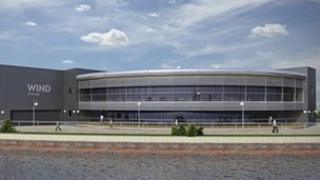 Up to 30 jobs are being created as part of a £4m base for a wind farm project in Cumbria.
The 108 turbines, off Walney Island in Barrow, will be among the largest offshore wind farms in the world.
Work is now under way to build a base for engineers from the West of Duddon Sands project, which is expected to last for 25 years.
As a result, 30 jobs have been created. The development is due to be completed by November.