Betty Brown case: Fresh appeal over woodland death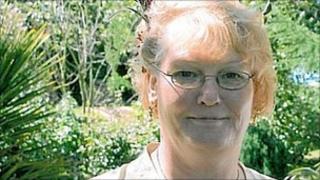 Police have made a fresh appeal for information about a woman whose remains were found in woods in Cumbria.
Elizabeth "Betty" Brown, 56, from Edinburgh, was last seen alive on 28 May 2010 on a bus on Nicolson Street in the city.
Her remains were found almost two years ago, on 18 January 2011, in a wooded area between Longtown and Gretna.
Cumbria Police said her death was suspicious and want to hear from anyone whose "loyalties may have changed".
Mrs Brown is thought to have travelled on the X95 bus from Edinburgh to either Gretna or Cumbria. The care worker's remains were found close to a quarry, along with two Aldi bags.
'Sake of family'
Det Insp Doug Marshall, of the Cumbria force, said: "It's a two-fold appeal, really. It is for anybody who might have been in the area at the time who hasn't spoken to the police and didn't see the media coverage at the time.
"The second aspect is that it is now two years on - loyalties change.
"People may have known something at the time they didn't feel able to come and tell the police, and we are appealing to them to come forward now."
Mr Marshall said he wanted to be able to tell Mrs Brown's family what had happened to her.
"There may be somebody out there who has been told something about what happened to Betty in those woods and, if somebody does know something, for the sake of this family, we ask them to take the step of coming forward to the police."