Barrow MP John Woodcock quits shadow cabinet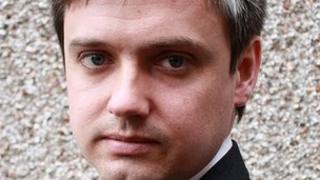 Shadow transport minister John Woodcock has resigned from the shadow cabinet after being told it could take up to two years for him to recover from an accident.
The Labour MP for Barrow and Furness told party leader Ed Miliband he felt unable to continue in the role after he fell from a ladder in August.
Mr Woodcock has been told by doctors he will eventually make a full recovery.
He has now returned to work in his constituency.
The MP had been moving items into his attic when he fell.
In an exchange of letters, Mr Miliband said he was saddened to lose Mr Woodcock as a shadow minister but hoped the decision would mean he could "focus on getting fighting fit".