Copeland Council makes jobs warning over budget cuts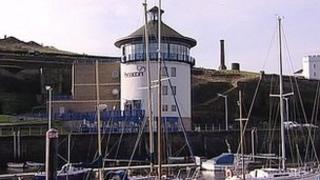 A council is warning of more job losses and tax increases after revealing it must make more cuts to its budget.
Copeland Council in Cumbria has already identified savings of £2.6m over the next two years, including 40 job losses and the closure of Whitehaven's Beacon Museum.
Now, the Labour-controlled authority has said it faces a further £400,000 reduction from the 2013-14 budget.
Proposals being considered include more staff cuts and a 1.9% council tax hike.
'Limited options'
The Department for Communities and Local Government has insisted grant settlements to local authorities are fair and are needed to tackle the deficit.
But Copeland Council leader Elaine Woodburn said the cuts would lead to a reduction in the quality of life for many residents.
She said: "The residents of Copeland need to understand that these cuts, coupled with benefit changes, could result in some families having to choose whether to pay the rent or put food on the table.
"Our options are extremely limited and people need to realise that Copeland as a place and as a council will be significantly different soon."
Ms Woodburn said some savings planned for 2014-15 may have to be brought forward "possibly meaning more job losses".
The authority has begun a public consultation ahead of setting what it has described as "the most radical budget in its history".
A final decision on what cuts will be made will be taken in February.