Lakeland kitchenware company expansion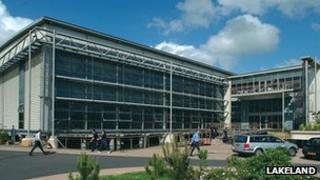 A Cumbrian kitchenware company has revealed plans for a major expansion of its business, creating around 100 jobs.
Lakeland plans an investment of £10m to expand its distribution centre in Kendal.
Sam Rayner, Managing Director said: "We've an incredibly loyal and industrious workforce in Cumbria, therefore it is right to expand here.
Lakeland plans to seek tenders from a small number of construction companies based in the north-west of England.
The construction work is due to be completed in 2014.
Mr Rayner said: "We've been holding off on this investment for a number of years but now feel that we need to prepare the company for the next phase of its development."