Funding invitation for Lake District community schemes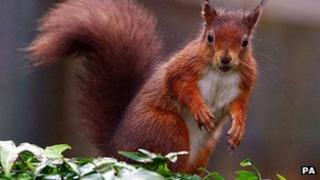 Rural communities in Cumbria are being invited to apply for grants for schemes aimed at improving sustainability.
The Lake District Communities Fund said it still has some cash left from a £50,000 "pot" to help address community issues and needs.
Grants of between £1,000 and £5,000 have already been given to a number of small projects.
These include red squirrel protection, repairing almshouses, and building public toilets in a churchyard.
Graham Standring, from the Lake District National Park Authority, said there was still some money available in the run up to April, by when the money must be distributed.
"The application process is straightforward and we have already had many excellent applications," he said.
"It has been really interesting to speak to all the applicants and hear the passionate belief they have in their local community projects, and we are looking forward to this work continuing in the future."