Flooding 'toolkit' launched in Cumbria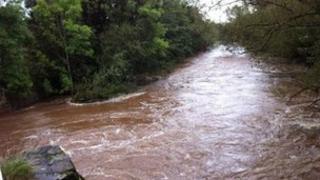 Flood-threatened communities in Cumbria have been offered a "toolkit" to help them plan for future emergencies.
The 10-step Community Emergency Planning Toolkit has been created by the charity Action with Communities in Cumbria (ACT).
ACT said the scheme could help sparsely populated areas of Cumbria which have a "slow emergency services response during events such as flooding".
It suggests users identify skills and resources and test plans.
The charity's business development manager, Terry McCormick, said the kit was "designed to help with all emergencies, including unexpected events for which there is no plan".
"The current combination of climate change challenge and economic recession has put communities in Cumbria under new pressures," Dr McCormick said.
"Emergency planning is essential and can now be developed by communities in association with the emergency services."