Cumbria police chief Stuart Hyde to remain suspended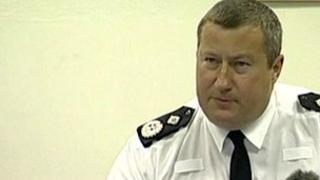 Cumbria's temporary Chief Constable Stuart Hyde is to remain suspended while an investigation into gross misconduct continues.
Mr Hyde was suspended in September over complaints about his management style.
The Independent Police Complaints Commission cleared him of the allegations in October.
But the Cumbria Police and Crime Commissioner said he was still investigating and Bernard Lawson will continue to cover the role.
A further review of Mr Hyde's suspension will be carried out in the next four weeks by South Wales Police.
PCC Richard Rhodes said that the suspension was "a neutral act" to enable a full and thorough investigation.
Mr Hyde said: "I have co-operated fully and am disappointed that my suspension continues.
"I look forward to the investigation concluding and I remain absolutely committed to return to my role as Chief Constable and to serving Cumbria."