Mica Atkinson death: Family tribute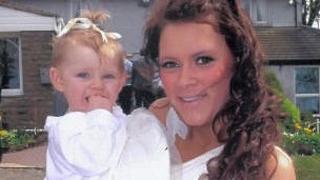 The family of a woman found dead at a house in Whitehaven have paid tribute to their "breathtaking daughter".
The body of 22-year-old mother-of-one Mica Atkinson was found in a house in Wasdale Close, Whitehaven, in November.
A 25-year-old Whitehaven man has been arrested on suspicion of manslaughter and bailed until January 2013.
In a statement the family said their lives had been "changed forever in the most unimaginable, painful way".
"There was only one thing Mica ever wanted and that was to become a mum," they said.
"Thankfully she did, she gave us her beautiful little girl, Lilly - Mica loved her more than anything in the entire universe. It's an understatement to say that we miss her, because there isn't a word to describe the amount of agony we're in."