Appeal after WWII medals stolen in Cumbria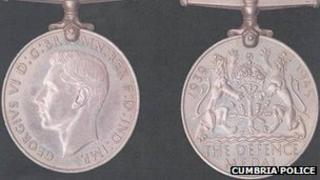 Police are investigating the theft of World War II medals from a home in Cumbria.
The burglary took place at an address on Robinson Street, Workington, on Saturday night when the elderly owner was out of the house.
The three medals, which were of "high sentimental value", included two silver, circular medals and a star medal.
Cumbria police are appealing for information.