Kendal £2.5m surgery to open 'early 2013'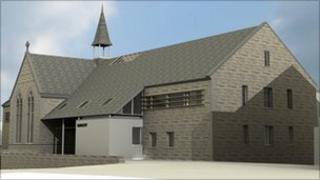 Patients could move into the new £2.5m doctors' surgery in Kendal in early 2013.
NHS North West backed a business case for the Kendal surgery to be built on the site of St John Boste Social Club on Gillinggate in August 2011.
It will replace the Captain French Lane Surgery, which serves 9,000 patients and has seven GPs.
Building work is expected to finish by the end of the year.
An NHS North West spokesman said: "The work has been undertaken as the surgery's existing premises have become old and cramped as the practice has grown to accommodate more patients over the years.
"Patients will be made aware when the surgery is due to formally move to the new site, probably in early 2013."