Cuts threaten future of Beacon Museum in Whitehaven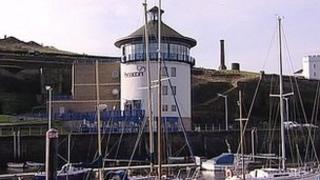 Copeland Council in Cumbria says it faces closing museums, axing services and cutting up to 40 jobs in an effort to shave 25% from its annual spending.
Among measures aimed at saving £2.6m over the next two years, is the closure of the Beacon Museum in Whitehaven.
The Labour-controlled authority has begun a public consultation ahead of setting what it described as "the most radical budget in its history".
A final decision on what cuts will be made will be taken in February 2013.
Other proposed savings include closing public toilets, axing tourist information centres, scrapping funding for Christmas lights and withdrawing concessionary travel.
Further cuts
Council leader Elaine Woodburn said: "We are facing significant cuts in funding from central government and we cannot continue to provide the services that we currently do.
"We are therefore proposing to focus on the provision of statutory services to our residents and businesses."
A spokesman for the Cumbrian TUC said: "The irony is the more we are cutting, the worse the economy is getting.
"This is only the tip of the iceberg. We can expect another five or six years of this kind of thing.
"The longer austerity goes on, the more likely it is that vital services will disappear."
The proposed cuts have been drawn up in a joint effort between the council's Labour and Conservative groups.
The purpose-built Beacon Museum was opened in 1996 and houses a gallery as well as a range of photographs, textiles and archaeological finds.