Cash boost for rural community groups in Cumbria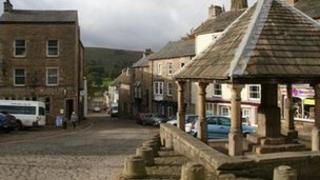 Grants totalling £230,000 have been awarded to community groups in Cumbria.
Eden District Council said the cash, from its rural infrastructure fund, will help develop sustainable projects.
The largest amount, £40,000, went to the Alston Moor Partnership, which will use some of it to appoint a project officer to co-ordinate its volunteers.
Other payouts include £30,000 for a multi-use games area in Shap, £22,000 to Eden Credit Union, and cash for the Nenthead Chapel Restoration Project.
At Garrigill Village Hall, £11,000 will be used to create bunkhouse accommodation to attract visitors.
Councillor Gordon Nicolson, leader of Eden District Council, said: "An interesting range of projects is being supported by the rural infrastructure fund.
"Our investment of £230,000 has enabled community groups to access a further £1.42m which is a staggering sum and will ensure the projects can be sustained in the future."