Pirelli factory death: Man died in industrial oven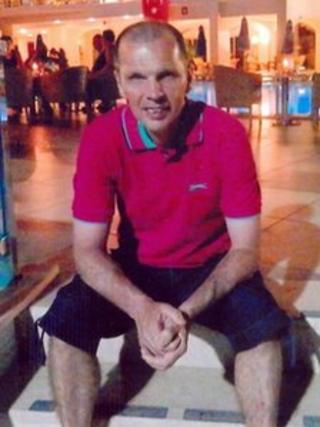 A man found inside an industrial oven at a tyre factory in Carlisle would have died "within seconds" police said.
George Falder, 48, from Carlisle, was found at the Pirelli factory where he worked on Sunday at about 18:00 BST, the company said.
Det Ch Insp Mike Forrester, said a post-mortem ruled out "any assault" prior to his death but said there were "suspicious circumstances".
Mr Falder's family said he was the "kindest man you would ever know".
A family statement said: "He would do anything for anyone. He had a heart of gold and he will be missed so much by all of his family.
'Get closure'
"George was happy spending time with his wife Andrea and two children, Emma and Simon and loved walking pet dog Bailey."
Mr Forrester said the police were investigating how long Mr Falder was inside the Autoclave, which reaches temperatures of 150C (302F) and works on steam in the curing of beads.
He said: "This is a really really unusual set of events and unusual circumstances. The only way for the family to get closure is to find out what took place."
Cumbria Police are appealing for staff at the factory to come forward and speak to them about the "suspicious circumstances" of Mr Falder's death.
Production is expected to be back up to speed at the Dalston Road plant within 24 hours.
The factory, which employs about 850 people, was closed on Monday. The company said it was a "very difficult and distressing time for everyone".