Windermere speed limit changes approved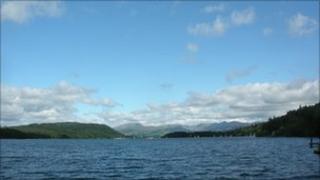 Event organisers will be able to apply for exemptions to the speed limit on Windermere after the government approved by-law changes.
The Lake District National Park Authority (LDNPA) introduced the speed limit in 2005.
It said it had now clarified the limit for most areas would be 10 knots (11.5mph) rather than 10mph.
Another change is to allow exemptions to the limit for special events which are in keeping with the lake strategy.
The speed limit was introduced in 2005 with the aim of restoring the lake's tranquillity. It faced criticism from some lake users.
A LDNPA spokesman said the changes had been approved by the Department for Environment for Environment, Food and Rural Affairs.
It said they came after consultation and it had sought to clarify the speed limit to avoid any confusion between knots and miles per hour.
The exemptions will apply to special events which are "in harmony" with the aims of the Windermere Management Strategy and relevant national park policies. There will also be additional safety regulations for boats involved with waterskiing.
An example of an exemption application came with the organisers of a project to mark the centenary of the first successful British hydro-aeroplane flight, when Waterbird took off from the lake in November 1911.
They had hoped to get an exemption to allow a seaplane to land on the lake.
The changes will start on 13 October and letters are being sent to Windermere's 3,500 boat users.