Cumbria Police chief suspended during misconduct probe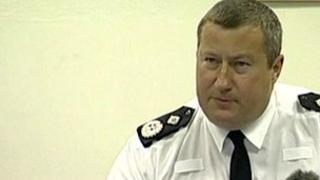 The temporary chief constable of Cumbria Police has been suspended over allegations of misconduct.
The police authority said it followed allegations of serious misconduct which could indicate a breach in the standards of professional behaviour.
BBC's North of England correspondent, Nick Ravenscroft, said it related to complaints about management style and heavy-handedness.
Stuart Hyde was appointed to the post in January.
The matter has now been referred to the Independent Police Complaints Commission (IPCC).
'Devastated'
Cumbria Police Authority chairman Ray Cole said: "The authority takes all allegations against any police officer seriously and must address these allegations in an appropriate manner."
The IPCC said in a statement: "We will be carrying out an immediate and detailed assessment of this referral to determine the level of our involvement in an investigation into the allegations."
Mr Hyde said: "I was devastated when I was told last night about the allegations.
"I will await the full details and I will co-operate fully with any investigation.
"This has had a profound effect on me and my family and I want to clear my name as soon as possible."
Deputy Chief Constable Bernard Lawson from Merseyside Police has taken over Mr Hyde's role temporarily.