Haweswater farm scheme to improve water quality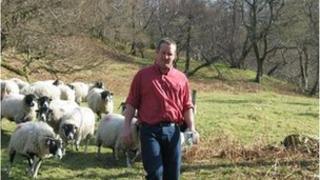 A land management scheme has been set up in Cumbria to improve drinking water quality and wildlife habitats.
United Utilities is working with the RSPB, which has taken over the tenancy of Naddle Farm, Haweswater.
The project aims to combine hill farming with restoring habitats and will involve tackling erosion which affects water quality.
Haweswater supplies drinking water to about two million people in the north-west of England.
RSPB Haweswater development manager Mike Fishpool said water was being affected in terms of colour and levels of sediment, which was mainly down to erosion from the fells.
Cleaner water
He said: "What we are hoping to do in partnership with United Utilities is to try and demonstrate a slightly different way of managing the land so that we can provide benefits for wildlife by habitat restoration.
"That will help to stabilise soils and make them less vulnerable to erosion."
United Utilities said land surrounding the water acted as a natural filter so farming the land sustainably meant the water was cleaner, so it needed less treatment.
United Utilities senior land agent Edward Holt said it would be beneficial in terms of what the Kendal treatment plant had to process.
He said: "The problem we are going to be facing in the next up to 10 years is that the treatment plant is going to be approaching its design capacity and possibly exceeding it.
"And we are hoping that the new type of land management we are undertaking at Haweswater will reduce or even eliminate the need for additional treatment."