Whitehaven theatre gets revamp thanks to £2m of funding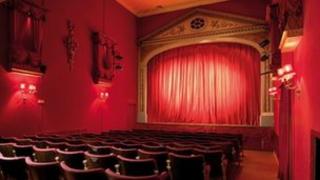 A West Cumbrian theatre is to be upgraded after winning to up to £2m of funding from Arts Council England.
Rosehill Theatre in Whitehaven will be revamped with a new contemporary front of house, backstage, exhibition and catering facilities.
There will also be added performance space, a renovation of the auditorium and a space for work with the community and young people.
Director Richard Elder said he was "delighted" at the decision.
The theatre was opened in 1959 and the owners say it is in need of "major restoration" to meet contemporary needs.
Mr Elder said: "Obviously we are delighted that Arts Council England has supported our plans for Rosehill in such a significant way.
"It's a major vote of confidence in our vision and will be the catalyst for major support from others.
"Rosehill is the only professional theatre in West Cumbria and we want it to become a local theatre of national significance."
The money, from the first stage of Arts Council England's capital investment programme, will be awarded after an application process to allow the Arts Council to assess the exact amount of funding for the project.
The theatre is aiming to raise a total of £4.5m for the redevelopment.
It anticipated that work would begin on site in 2013 with the revamped Rosehill Theatre expected to open its doors from October 2014.