Rose-Marie Valente murder probe: 4X4 seized by police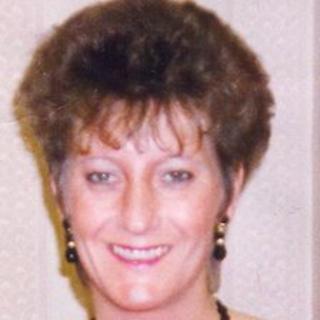 A woman from West Yorkshire found dead in a lane in Cumbria may have been hit by a vehicle, police have said.
The body of Rose-Marie Valente, 49, from Woodside Crescent in Bingley, was discovered on Black Bull Lane, Brough, Kirkby Stephen, on Monday.
Police said she had spent the weekend with her boyfriend and was found close to where she had been staying.
A 48-year-old man, arrested on suspicion of murder, has since been bailed. A 4X4 vehicle has been seized.
Cumbria Police said it believed the seized, silver vehicle may have been "in collision" with Ms Valente.
Ms Valente's family said in a statement: "Rose was a loving and supportive mother and grandparent and we will miss her terribly and are devastated by this.
"We would like to thank the Cumbria Police for working hard to hopefully obtain the answers that we seek and for all their support towards the family during this difficult time."
A Cumbria Police spokesman said: "The investigation is focusing on a silver 4x4 vehicle, which police believe may have been involved in a collision with Rose.
"We are appealing for anyone who saw or spoke to Rose over the weekend to get in touch."