Cumbrian arts venue Lanternhouse to close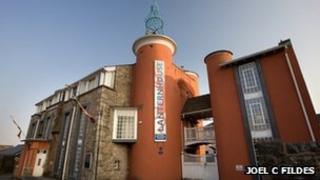 A charity arts venue in Cumbria is to close due to cuts in Arts Council England funding.
Lanternhouse is a registered charity running from a base at The Ellers in Ulverston, which houses art exhibitions.
It will close on 31 March in order for the charity to consider future possibilities and options.
Executive Director Andrea Hawkins said: "On behalf of the team I want to thank everyone, of all ages, who made Lanternhouse a very special place."
Lanternhouse will now start to wind up its programme to end on 31 March and cease trading from 1 April 2012.