Cumbria Police chief constable Stuart Hyde faces cuts challenge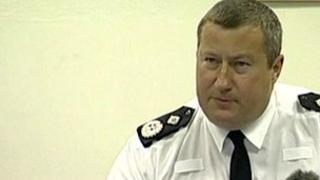 Cumbria's new chief constable has admitted maintaining high standards will be a challenge with "fewer people and a smaller budget".
Stuart Hyde began work on Monday, replacing Craig Mackay who has been appointed deputy commissioner of the Metropolitan Police.
The force must save £20m over five years, with the number of officers falling from 1,230 to 1,150.
Mr Hyde pledged further cuts would not impact on front-line policing.
He said: "Our main challenge will be to continue delivering such high performance with fewer people and a smaller budget.
"So my priority will be to identify further efficiencies that enable us to maintain a visible, front-line policing service to the people of Cumbria.
"Tackling serious and organised crime will also remain a priority, and I want to ensure that we develop our tactics to ensure we stay ahead, and remain in a strong position to tackle the changing face of criminality."
Ray Cole, chair of Cumbria Police Authority, said: "We are fortunate to have a strong chief officer group whose leadership has driven down Cumbria's crime and anti-social behaviour levels year on year.
"I'm confident that the team, led by Stuart, will continue this hard work and I look forward to working alongside the new Chief Constable to build upon Cumbria Police's successes."