Mystery of Betty Brown death in Cumbria remains one year on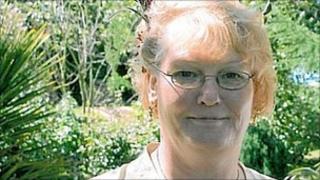 Police have admitted they are no closer to discovering how a woman, whose remains were found in woods in Cumbria, met her death.
Elizabeth "Betty" Brown, 56, from Edinburgh, was last seen alive on 28 May 2010 on a bus on Nicholson Street in the city.
Her remains were found exactly a year ago on 18 January in a wooded area between Longtown and Gretna.
Cumbria Police said her death was suspicious, but have no fresh leads.
Det Ch Insp Jeff Ashton, who is leading the investigation, promised Mrs Brown's family that the inquiry into her death would "never close."
But he admitted they were no closer discovering how the care worker died or how her body came to be in woodland close to the A6071.
Mrs Brown is thought to have travelled on the X95 bus from Edinburgh to either Gretna or Cumbria. Her remains were found close to a quarry, along with two Aldi bags she was carrying.
'Root cause'
Det Ch Insp Ashton said: "In all my experience as a detective this points to a really suspicious death, whether that be murder or manslaughter.
"It is highly unlikely that she went there an did whatever she had to do and died in that location on her own.
"We are still receiving the odd call, but in reality there is nothing out there that is exciting about getting to the root cause of what happened to her.
"But I can promise the tell the family that this case will never close. Forensic science also moves on and in a year or so we may still be able able to get something from this."
Mrs Brown's daughter Sarah Smith renewed the family's appeal for anyone with information to come forward.
She said: "If there's anybody out there who knows anything of what happened that day, please pluck up the courage to contact the police."