Stuart Hyde appointed Cumbria temporary police chief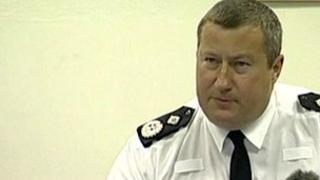 The deputy chief constable of Cumbria Constabulary has been appointed as the force's temporary chief constable.
Stuart Hyde, originally from Bristol, will take up his role on 23 January and will remain in the post until August 2013.
Deputy Chief Constable Stuart Hyde will be replacing Chief Constable Craig Mackey.
Mr Mackey is set to take up the role of deputy commissioner of the Metropolitan Police.
Mr Hyde said he was "delighted" to be offered the position.
He added: "My priority will continue to be ensuring that Cumbria remains safe and that we deliver the best policing service we can afford."
Assistant chief constables Michelle Skeer and Jerry Graham will split the temporary deputy chief constable post between them, taking it in turns to fill the position.
The police authority said it had decided to leave the remaining assistant chief constable post vacant due to the organisation's reduced budget and internal staffing reviews that are ongoing.
Police authority chairman Ray Cole said: "Since his appointment as chief constable in 2007, Craig's hard work, dedication and leadership has steered the constabulary through some extremely challenging times.
"As well as guiding us through some of the most tragic incidents experienced in British policing, he has also helped to improve the constabulary's performance year on year, leaving Cumbria with crime and anti-social behaviour levels that are among the lowest in the country."