Care worker Kimberley Walker guilty of abusing women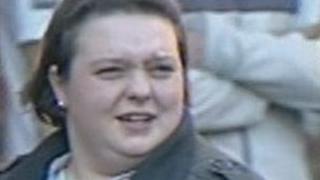 A care worker has been found guilty of abusing two elderly residents at a Workington residential home.
Kimberley Walker, from Workington, held a blanket over the head of one woman and a pillow over the face of another at the Amathea Residential Home, Carlisle Crown Court heard.
Walker, of Newlands Lane South, had denied two charges of ill treatment but was found guilty after a two-day trial.
The 24-year-old was bailed and will be sentenced on 6 December.
Colleague Julie Stagg told the court how she saw Walker hold a pillow over the face of one of her victims and scream: "Shut up, I am sick of hearing you."
The offences took place in December 2010.
Speaking after the hearing, Det Sgt Adrian Gidney, of Cumbria Police, said: "We are pleased with the outcome of this trial both for the victims and their families.
"Our elderly and vulnerable relatives and friends have the right to live in the knowledge they will be looked after in a caring and appropriate way by people who are paid to do so.
"The vast majority of carers provide an excellent and caring service.
"However, when carers mistreat those who lack the capacity to look after themselves, the public and other care workers should have the confidence to report such matters to the police or adult services in the knowledge that reports will be thoroughly investigated."