Biomass plan for Barrow's Roosecote power station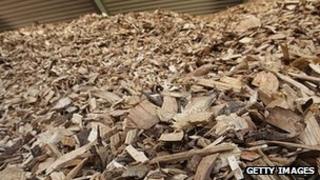 Renewable energy could be produced on the site of a gas-fired power station in Cumbria, which is nearing the end of its working life.
Centrica Energy wants to demolish its Roosecote plant, near Barrow, and build a larger biomass facility.
It would run on wood chip brought in by rail or through Barrow docks, and create up to 500 jobs during construction.
Leaflets outlining the plans are being sent to local homes and businesses.
The plans will also be on show at Forum 28 in Barrow on Friday and Saturday.
Centrica Energy plan to submit a planning application in 2012, and if given the go-ahead, construction would begin in 2013 and is expected to take about 36 months.